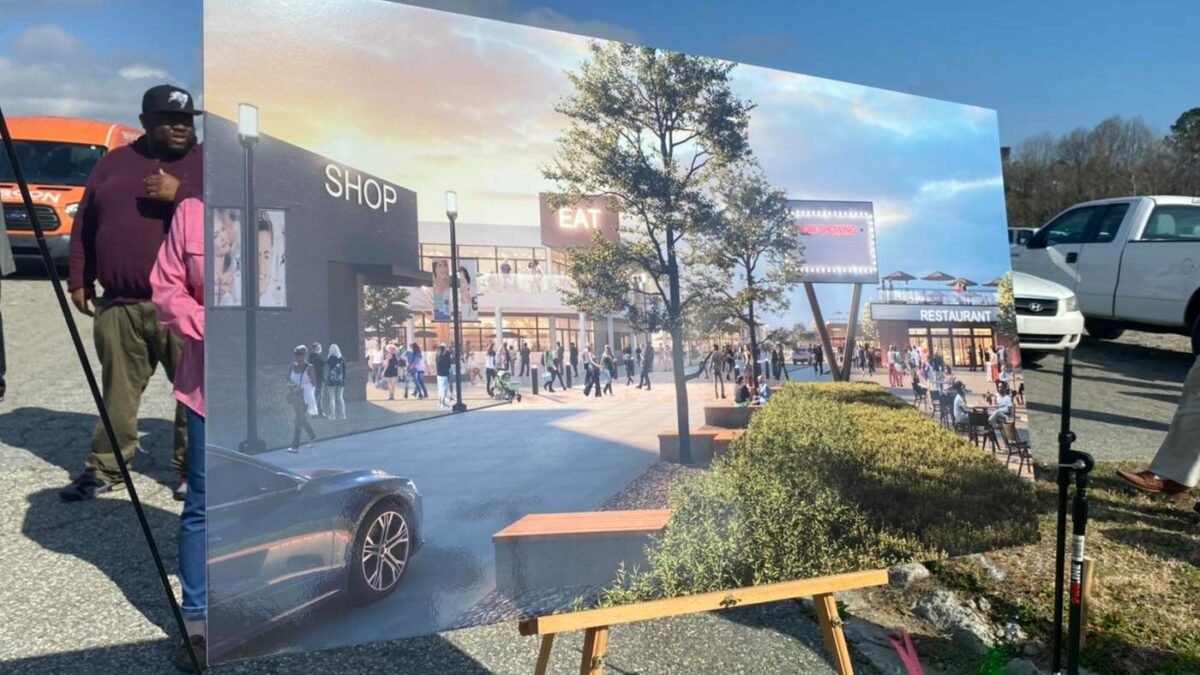 Macon-Bibb Celebrates Groundbreaking of New Amphitheater
From Macon-Bibb County
Partners from all over Macon-Bibb came together this morning for a celebration and groundbreaking ceremony for the new amphitheater at Macon Mall.
The ceremony featured music, remarks from Mayor Lester Miller, community leaders, representatives from area businesses and organizations, and Commissioner Al Tillman. Representatives from the recently named Design/Build team discussed the plans to design the new facility and how they will use community feedback.
Earlier this month, Macon-Bibb announced the selection of TVS, Piedmont Construction Group, Stage Front, and HGOR as the Design/Build Team for the new outdoor amphitheater that will be built at the Macon Mall. Combined, this team brings extensive experience in design/build projects, mixed-use facilities, entertainment venues, auditoriums, and amphitheaters.
The new amphitheater will have a 10,000-person capacity with covered and fixed seats, lawn seats, greenspace, artists' dressing rooms, a green room, ticket booths, vendor and event areas, transitional walkways, specific areas for crews, retail areas, and other amenities. The first step of the Design/Build Team will be to work with Macon-Bibb County, local and state partners, industry representatives, and the community to create a final design.