We Help Small Businesses Like Yours!
SCORE, the nation's largest network of 11,000 volunteer, expert business mentors, is dedicated to helping small businesses get off the ground, grow and achieve their goals. SCORE is a 501(c)(3) nonprofit organization and a resource partner of the U.S. Small Business Administration (SBA).
SCORE Middle Georgia, founded in 2016, has served over 1,000 clients.  Our services are free mentoring with experienced volunteer counselors, low-cost workshops (in person and virtual), free access to SCORE's extensive on-line resource library for small businesses, and special events, including the only annual Middle Georgia conference for Women Entrepreneurs.  In 2019 the Chapter, based in the Macon Chamber of Commerce headquarters, achieved Gold status, and currently has a 90+% client satisfaction rating.
Our Mentors understand the breadth of issues facing small businesses, from defining your competitive advantage through marketing, selling and delivering your products and services – and managing the people and financials needed to support the business. 

Angela Boykin – assists current business owners to improve business performance in strategic planning, budget and forecasting, public affairs and communications, marketing, project management and business plan development and revision.   Angela 's career includes roles in a broad range of management roles during her 28 years at the U.S. Postal Service: Mail Processing and Delivery Operations, Human Resources, Finance, Marketing, Communications, Information Technology, and Maintenance.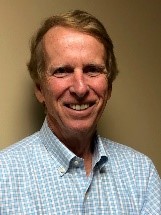 John Houser – a CPA with many years' experience, including running his own CPA Firm for several years and serving as President of a local business.  John brings a wealth of experience after helping hundreds of small businesses address financial and operating issues.

Jessica Lewis – a serial entrepreneur, Ms. Lewis currently owns a construction business and a consulting practice.  She has built several businesses over the years and understands the ins and outs of all aspects of small businesses, from marketing to operations and finance. Her time with SCORE included counseling many small businesses to help them manage and grow.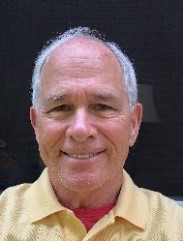 Gary Musolf – a retired Geico executive with 45 years' experience, Gary has extensive experience in business planning, operations performance improvement, marketing, and customer service. He works with SCORE clients to ensure they have robust business plans and actionable steps to take to grow and improve profitability.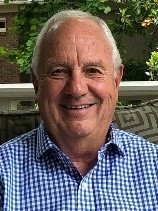 Bryan Hays – providing mentoring through SCORE for over 11 years, Bryan held a variety of senior management positions, including sales and marketing as well as full P&L responsibility.  He has guided hundreds of business owners over the years in evaluating and addressing opportunities to grow their business.

Dr. Ulrica Jones –a successful small business owner, has diverse background with expertise in all functional areas of organizational effectiveness; developing management, workforce training and development; and leadership development. Dr. Jones founded the SCORE Middle Georgia Chapter in 2016 and served as Chair and is on the SCORE National Women's Committee.  She initiated the first of the ongoing annual Middle Georgia Women's Entrepreneur Conference and continues advocacy for promoting women – owned businesses.

Matt McKenna – spent 30 + years as a management consultant, working with multiple companies in the U.S. and abroad.  The scope of his experience spans the breadth of business, from strategy, planning, budgeting to organization and operations.  Industries served ranged from manufacturing to distribution to service industries. He currently serves as the Chair of SCORE Middle Georgia.
Want To Become A Mentor?
In addition to offering services to Macon Chamber of Commerce Members, we are seeking additional mentors, so if you are interested in giving back  please email Matt.McKenna@SOREVolunteer.org. 

The Greater Macon Chamber of Commerce connects member businesses to the UGA Small Business Development Center (SBDC) for no-cost, confidential consulting services to Georgia's small businesses.
In addition to the free consulting services, the SBDC office in Macon offers periodic continuing education seminars and classes that cover a variety of topics important to starting and operating a successful small business. For more information, click here.
---
Information Brought to You By: