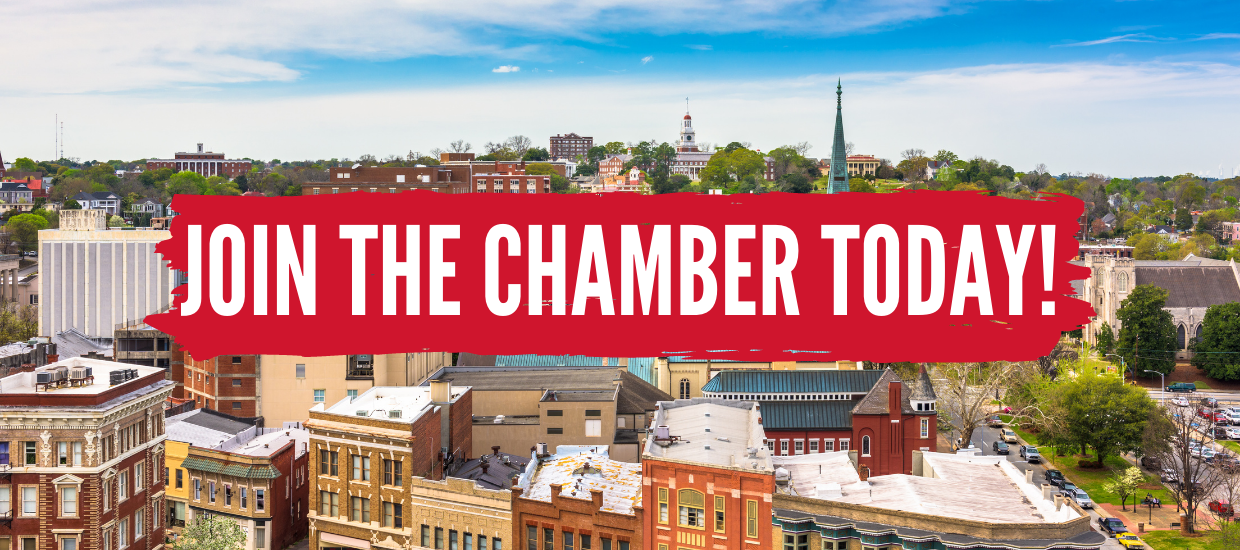 OUR VISION
In Business For Business
As one of more than 5,000 chambers of commerce, The Greater Macon Chamber of Commerce is an organization through which the voluntary manpower of our community works effectively to make the Macon-Bibb region a better place to live, work and play.
The Greater Macon Chamber of Commerce is organized for the purpose of advancing the positive growth and development of Macon-Bibb. It encourages the growth of existing industries and businesses, while giving all proper assistance to any new firms or individuals looking to locate to Macon. The Chamber strives to support all activities believed to be beneficial to the community, and in general seeks to enhance the standard of living for Macon area citizens, looking to accomplish the greatest good for the greatest number.
JOIN NOW
Joining the Greater Macon Chamber of Commerce is an investment in your business. As with any investment, you want a strong return that matches your unique needs and results in business growth. A multitude of programs, events and initiatives are available to you – some with a longstanding tradition and some that are newly developed as the business climate changes and evolves. It is the Chambers responsibility to connect, educate, advocate and accelerate its members businesses with the tools provided. More detailed information can be found at maconchamber.com.
Interested in Joining? Look at the Investor Benefits Packet below to see all of our investment Opportunities. If you have any questions, please call us at 478-621-2000 or email us at [email protected] and we will contact you with all the details. We can't wait to talk to you!
Vision / Mission Statement
Vision Statement:
To create the best location for business.
Mission Statement:
The Greater Macon Chamber of Commerce will provide the resources and support to advance business success in the region.
Core Values:
• Ethical
• Inclusive
• Respectful
• Fiscally Responsible
---