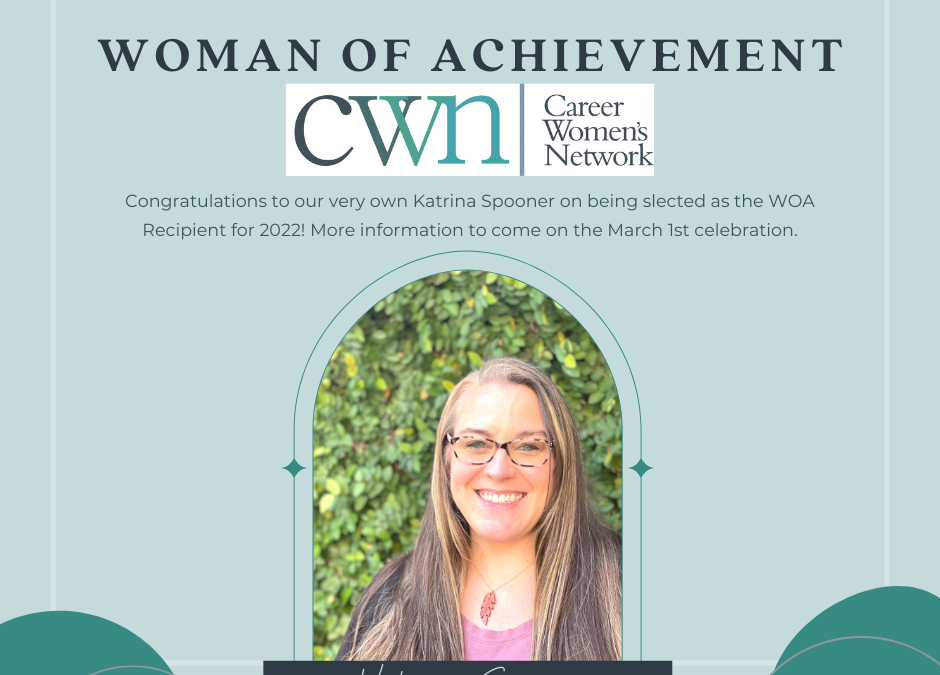 Chamber Ambassador Named CWN Woman of Achievement!
The Greater Macon Chamber would like to congratulate Katrina Spooner on her selection as the Woman of Achievement by the Career Women's Network!
CWN President Sarah Schanck said of Katrina, "Katrina's contributions in all the selection categories are immense.  She is a champion of people.  She amplifies voices that may struggle to be heard. Although not from Macon, she has transformed this community and made it better by her choice to make her mark right here. She is certainly a woman worthy of this award."
Katrina has been a long-time partner with the Chamber, from her participation in Leadership Macon to her role as a Chamber Ambassador, and she supports both our membership and our staff with energy and excitement.
Congratulations again, Katrina! We are so proud of you!