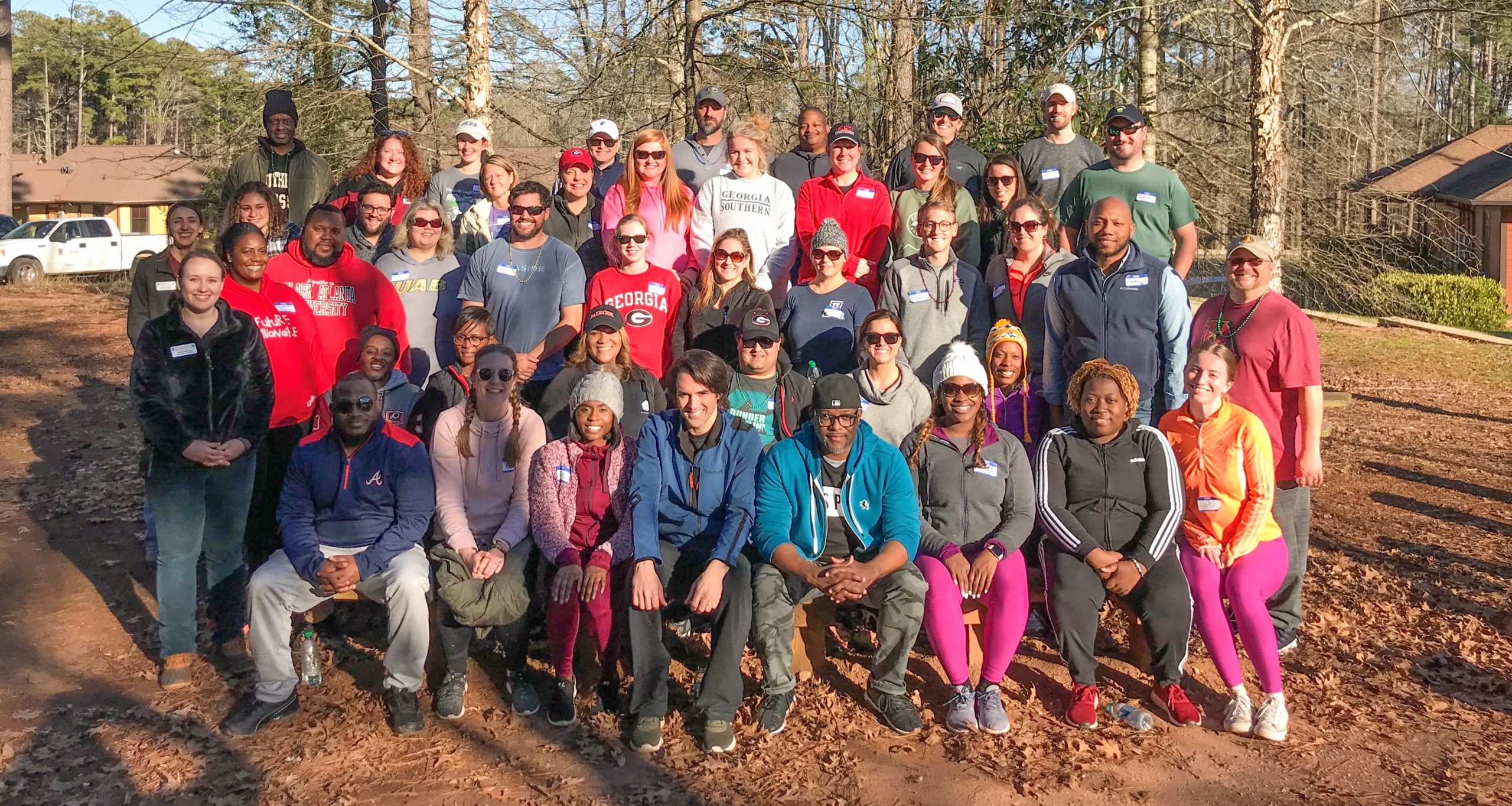 Leadership Macon provides leadership training and community orientation to individuals seeking to become more involved in the growth and development of Macon and Bibb County. Leadership Macon is a year-long program that introduces a class of upcoming community leaders to the attributes of, and challenges to Macon and Bibb County so that the class can explore possible projects and solutions, interact with political and community leaders, and develop relationships that will benefit each class member and the community for years to come. Class members attend a weekend retreat at the beginning of the year, followed by monthly seminars on such topics as Housing, Education, Servant Leadership, Economic Development, Race Relations, Tourism, and Local Government.
In 1979, through the Greater Macon Chamber of Commerce, Charles Jay and Bob Hatcher brought 25 local leaders from diverse areas and backgrounds in Middle Georgia to form the first Leadership Macon class. It has been an annual program since then. Formally organized as an unincorporated association on October 16, 1984, Leadership Macon boasts over 1,500 alumni.
Each monthly Leadership Macon seminar provides a forum for community decision-makers to present topics of interest, and issues of importance and concern. During the course of one year, several speakers and facilitators discuss challenging changes, complex situations and various viewpoints. The seminar format provides an opportunity for hard-line questions and answers. It also sets an appropriate stage for digging deeply into topics that are perhaps only lightly addressed during formal, but routine, newscasts or other public forums. Therefore, each year the class focus changes somewhat to reflect the pulse of the community. Also examined are leadership styles, characteristics, and effectiveness. Traditionally an orientation retreat begins the program each year in January; the class meets monthly from February through November; participants graduate in December.
Each year Leadership Macon brings together outstanding individuals, and each one brings with them matchless and unparalleled perspectives of our community. It has been said that Leadership Macon attempts to draw upon this unique feature during the frank and candid exchange of ideas. It is indeed upon this foundation that this vital program will continue to build.
Through the years, Leadership Macon has also promoted civic responsibility by encouraging involvement, as well as breeding enthusiasm and dedication. It is the ultimate goal of Leadership Macon that its participants will enrich our community through active involvement in shaping its future. By encouraging the utilization of the leadership capabilities of its participants and its growing alumni, Leadership Macon is meeting the challenge.
Leadership Macon Class of 2022
Ashley Allen
River Edge Behavioral Health


Kaley Barker
Cadence Bank


Stephen Beaty
State Farm Insurance


Ken Blair
Wesleyan College
Eleyce Coleman
Macon-Bibb County Industrial Authority


Jennifer Donnelly
Bibb County School District
Tera Edwards
Central Georgia CASA


Monica Garcia-Jones
Brookdale Resource Center
Kelly Henry
Georgia Farm Bureau


Sean Hines
Beverage South


Kenan Hodges
Atrium Health Navicent

Emily Hopkins
NewTown Macon


Peyton Jeter
Spectra
Kabron Little
Kumho Tire Georgia, Inc.
Stephanie Long
First Choice Primary Care

Kathleen Matthews
Macon Housing Authority
Darius Maynard
Community Foundation of Central GA
Amy Leigh McCord
Atrium Health Navicent
Michael McNeill
Macon-Bibb County
Kenyatta Monday
Keller Williams Realty
Tonya Moore
Gordon State College
Aleia Mosley
Salon Leia Marie, LLC
Ford Neel
Sanford Insurance
Brittney Perry
Mercer University Upward Bound Program
LaTasha Pryor-Raines
Warner Media / CNN


Richard Robinson
Richard R. Robinson Funeral Home
Sarah Schanck
Crisis Line & Safe House
Michael Scott
Bibb County School District
Jennifer Shawa
Twin Cedars Youth & Family Services
Stanley Simmons
United Distributors, Inc.
Kimberly Simpson
Kumho Tire Georgia, Inc.


Sarah Spencer
Auditory-Verbal Center, Inc.
Weston Stroud
Piedmont Construction Group
Brian Sullivan
Blue Bird Corporation
Everett Verner
Macon-Bibb Co. Land Bank Authority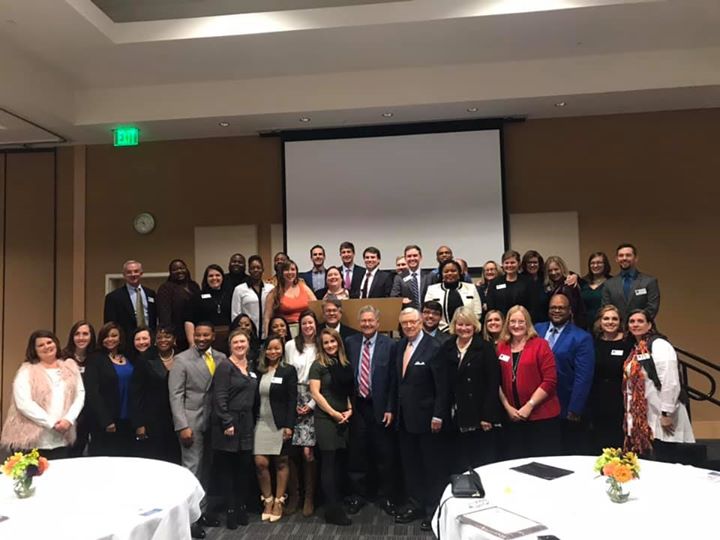 Since class size is limited, each year's class is chosen through nominations and evaluation of their leadership traits and potential. Leadership Macon takes nominations for potential applicants from alumni or any other interested citizens. This process is handled using an online form that collects nominations. Candidates must agree to attend all monthly sessions during their class year. The candidate must pay tuition for the class: $1650 for chamber members and $1900 for non members. Payment arrangements and scholarship assistance are available.

For more information, visit Leadership Macon's website.

Leadership Macon Advisory Board
Sylvia McGee – Board Chair
Rhonda Lowe – Chair-Elect
Susan Headley – Immediate Past Chair
Gary Rosser – Class Advisor
Rev. Jake Hall – Class Advisor
Robert Walker – Previous Class Rep
Kesia Stafford – Previous Class Rep
Spencer Hawkins
LaTrenda Leaks
Thomas Rhodes
Geneva West
Amy Tarpley
Ann Starley
Alison Bender
Steven Jones
Marvin Riggins
Che Young
Lynn Farmer – Director