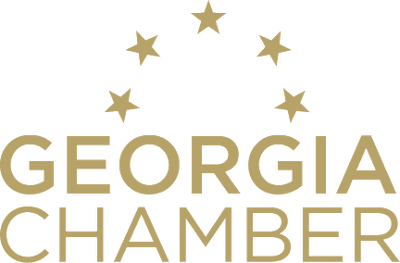 What You Can Do As COVID-19 Continues
What You Can Do As COVID-19 Continues
Written By: Chris Clark, Georgia Chamber President & CEO
Political pundits and healthcare researchers can argue second wave or simply a continuation of the original COVID-19 pandemic. However, the fact remains that the virus which hit us so hard in the spring continues to be a potent force as we head into the summer months. In recent weeks, media turned its attention to the important concerns of inequality and racism, but
Georgians continue to deal with the day-to-day impacts of a recession and a spreading health threat. Governor Kemp, Dr. Toomey and the state's emergency response team have served us well, making tough calls, communicating consistently, and acting with transparency. They have listened and responded as great leaders do in difficult times.
The state of Georgia, in partnership with healthcare organizations and the Georgia National Guard, is continuing to expand testing and develop better treatment. The Georgia Department of Public Health continues to push education and the need for effective contact tracing protocols as it works with the education system and post-secondary institutions to plan and adapt for an uncertain future. But, as with most day-to-day challenges, Government can only do its part to protect, serve and foster a safe environment. Grand lockdown strategies are not reasonable for the long-term. And, at some point, as we move into the second phase of this global health crisis, businesses and individuals must take greater responsibility. In order to flatten the curve, keep businesses open, and protect families, we must act with resolve.
So, what can we do? First, understand that knowledge is power, and we know much more about COVID19 now than we did just a few months ago. We know that poorly ventilated areas and close contact spread the virus more rapidly than any other means. We know that younger people are now seeing a spike and rural areas are starting to see additional cases. We know that prolonged exposure is problematic. We know researchers are making progress on unraveling the virus. However, we also know that coordinated leadership, as witnessed in Albany, can turn the tide when we view the matter of global health as a non-partisan issue. So how do individuals and businesses take greater responsibility? Here are a few simple ways in which we can do our part:
Masks matter. A recent Health Affairs study showed that the wearing of masks has prevented half-a-million cases just in the last few months. Wearing a mask is not a political statement, but
it does demonstrate a priority for wellness. Consumer confidence is gained through this simple, but effective, measure.
Educate your employees. Research shows that customers and employees want training on COVID-19 protections and clients want to see verification of that training. The Georgia Chamber is partnering with Unified Standards to offer a certified COVID-19 preparedness training program across a range of 17 industry sectors from hospitality to manufacturing. These training videos, available in both English and Spanish, will allow our employees to comply with health guidance standards issued by the CDC and Georgia Department of Public Health. It will also restore the customers' confidence. To learn more, go to gachamber.com/covid19.
Consistent communication is vital. We must actively and daily remind our team members that this virus is very real and will continue to be a threat for the foreseeable future. Ignoring the
problem or falling back into old patterns can be costly to society, to our employees and to our businesses. Do not run that risk. Make precaution priority and communicate effectively. Maintain a sense of urgency. Complacency is deadly. Do not encourage bad behavior or facilitate activities that are counter to CDC guidelines. Be smart and proactive in all matters related to this virus and public safety.
Build resiliency. The Georgia Chamber is working around the clock through its Recovery and Resiliency Initiative to help companies, big and small, rural, and urban, adopt new policies,
strategies, and protocols to become more agile and forward thinking in their day-to-day operations. It is our goal to move through recovery to a more resilient and sustainable economy of the future.
In the end, no matter our business model or industry sector, every business is now in the business of health and safety. We must all maintain vigilance and prioritize the wellness of clients, customers, and employees. So, let us all go forward to be good corporate stewards and citizens of the public trust. To learn more, go to gachamber.com.