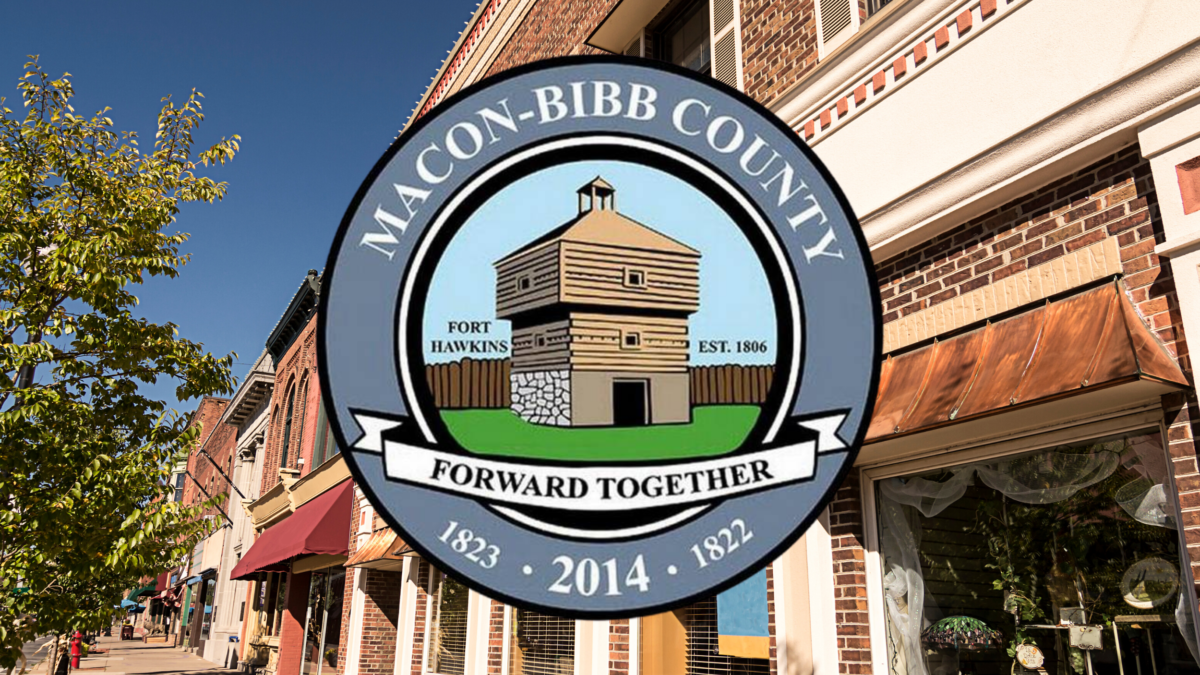 Mayor issues Executive Order regarding measures to slow the spread of COVID-19
by Rachel Gambill | Jul 9, 2020
On Thursday, July 9, 2020, Macon-Bibb County Mayor Robert Reichert issued an Executive Order urging and pleading with people and businesses to take all preventative measures outlined by the Centers for Disease Control and Prevention (CDC) to slow the spread of COVID-19. You can view that Executive Order here.
"We've seen such a drastic increase in confirmed cases in recent weeks, and – coupled with regular health issues – that has put a strain on healthcare, public safety and services, the ability for businesses to remain open, and the inability to plan properly for work and school," says Mayor Reichert. "It's at this point each of us as people, businesses, and organizations recognize the impact we have on each other's health and take preventative steps."
While the current Executive Order from Georgia Governor Brian Kemp makes any additional steps not outlined there illegal and unenforceable, it does not keep businesses, organizations, and people from taking steps they deem necessary. The full list of preventative measures, as well as other information about COVID-19 can be found at www.cdc.gov/coronavirus.
Macon-Bibb County is currently implementing alternate work schedules for employees and installing plastic shields at desks so contact between employees and the public is limited. Masks are being encouraged and stressed as people interact with others (with funding being identified to purchase them for employees). Meetings are encouraged to be done remotely or in larger rooms with limited people so they can be spaced apart. Services will be maintained each day, but people are asked to be patient if requests and responses are not as timely.
"I've seen people and businesses taking great proactive steps, and they should be an example to all. I want each of you to feel confident in taking the steps that local, state, and national public health agencies agree are the way to move us forward," says Mayor Reichert. "Let people know how important this is to you, your friends, and your family. Tell them how much our children need to be in school for so many reasons. Tell them how not taking these steps will impact your business."
For anyone living in, working in, or visiting Macon-Bibb County, people are urged to:
Wear a face covering over the nose and mouth as often as possible;

Monitor one's personal health daily;

Learn the symptoms of COVID-19 and getting tested as soon as any symptoms appear or after coming into contact with someone else who has tested positive for COVID-19;

Wash hands often, always with soap and water, and for at least 20 seconds;

Avoid close contact with any people who do not live in one's same residence, meaning staying at least six feet away for others as often as possible;

Avoid large gatherings of people;

Use curbside service where possible for restaurants and retail;

Cover one's mouth and nose when coughing or sneezing; and

Clean and disinfecting frequently contacted surfaces regularly.
"This is an effort that can't be just a mask, or just standing away from people, or just getting curbside takeout. People have to take all of these steps, whenever they are able, in order to slow the spread of this virus," says Mayor Reichert.
All Macon-Bibb County businesses, industries, offices, workplaces, organizations, and other facilities that operate in direct contact with members of the public are being urged to:
Adopt and enforcing a policy requiring all public-facing employees, all employees that must work in close proximity to other people, and all members of the public to wear a face covering as often as practical while on the premises;

Adopt and enforcing a policy denying service to any member of the public that unreasonably refuses to wear a face covering or that is openly exhibiting symptoms of COVID-19;

Adopt and enforcing a policy prohibiting employees from attending work if they have a fever or are exhibiting any other symptoms of COVID-19;

Adopt and enforcing a policy prohibiting employees who have been in close contact with any person who has tested positive for COVID-19 from attending work unless and until they get a negative result on a COVID-19 test;

Adopt appropriate precautionary measures, including installing vapor-proof barriers at points of personal interaction, practicing frequent and thorough sanitation, and limiting the need to use frequently contacted surfaces however possible;

Wherever practicable, provide face coverings and hand sanitizer to any customers or employees who do not otherwise have access to such items; and

Wherever practicable, adopt policies to mitigate the economic damage caused by COVID-19, including by providing or expanding paid sick or personal leave for employees; allowing employees who must stay away from work for an extended period of time because of COVID-19 to return to their jobs when healthy; and working with customers and tenants to allow for some flexibility in the payment of debts and rents where doing so may serve to reduce blight, homelessness, or business closures.
"While much of the debate we see in the reports and on social media shows us as divided, I know people are united in taking these steps," adds Mayor Reichert. "Our community pulled together when things began closing so that we could help each other, and I know we can do it again. Please, I am pleading with and urging you to take the steps that will protect all of our health."