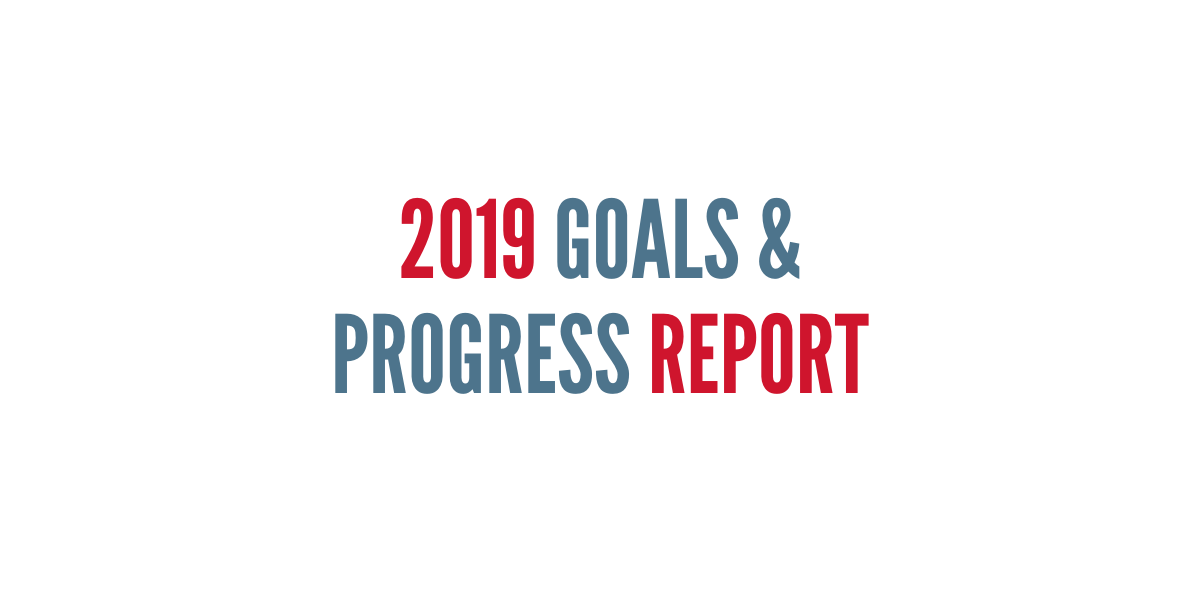 2019 Chamber Goals & Progress Report
The Greater Macon Chamber of Commerce challenges you to do the math. 159 years. 1,000 members. 50,000 employees. One unified vision. It all adds up. When community stakeholders collaborate, the sum is greater than the parts. Ultimately, we are Greater Together. The Greater Macon Chamber is evolving. We will respect our legacy and champion innovative concepts from visionary leaders. We believe that each member brings value, with unique insights and perspectives. The Greater Macon Chamber of Commerce and the Macon Economic Development Commission are moving forward with a new Talent Development Strategy, bringing education, business, technology and government partners together. By creating an optimal environment for education, engagement and employment, Macon-Bibb will successfully attract and retain talent.
Our vision for 2020 is clear, and the Greater Macon Chamber is Greater Than Ever. Thank you for your support in 2019.
Yvonne Williams
President & CEO
At our Annual Meeting each year we gather to celebrate and network – in the process building on existing relationships and forging new ones. We also gather to recognize deserving individuals and organizations for demonstrating great leadership in advancing the well-being of our local community. Finally, we reflect on the past year in an honest assessment of our progress against key stated goals and initiatives and share insights about our plans for the future.
The enclosed 2019 Goals & Progress Report provides detailed insights about our activities in the past year, and while we are proud of the tremendous progress we made in advancing our mission on multiple fronts, we acknowledge the significant amount of critical work yet to be done in helping cultivate a dynamic and thriving local business community. 159 years and counting as our community's leading and unified "Voice for Business". A sincere thank you to all of our members and investors for their continued support.
Jim Manley
2019 Chamber Chairman
About the Greater Macon Chamber of Commerce Established in 1861, the Greater Macon Chamber of Commerce is the area's largest business services organization and primary advocate for the Macon business community. The Chamber supports the growth and development of business by offering networking and marketing opportunities, providing valuable benefits to its members, advocating for legislative issues that will promote a healthy business climate, and participating in the economic development efforts for Macon-Bibb. www.maconchamber.com
The Macon Economic Development Commission (MEDC) The Macon Economic Development Commission (MEDC) is a public-private partnership funded by the Greater Macon Chamber of Commerce and the Macon-Bibb County Industrial Authority. MEDC works with Talent Recruitment/Retention; Addressing current and future skills gaps with our existing companies; Growth and Retention plans with our existing companies and Entrepreneurship/Small Business growth in Macon-Bibb County, Georgia. www.maconworks.com