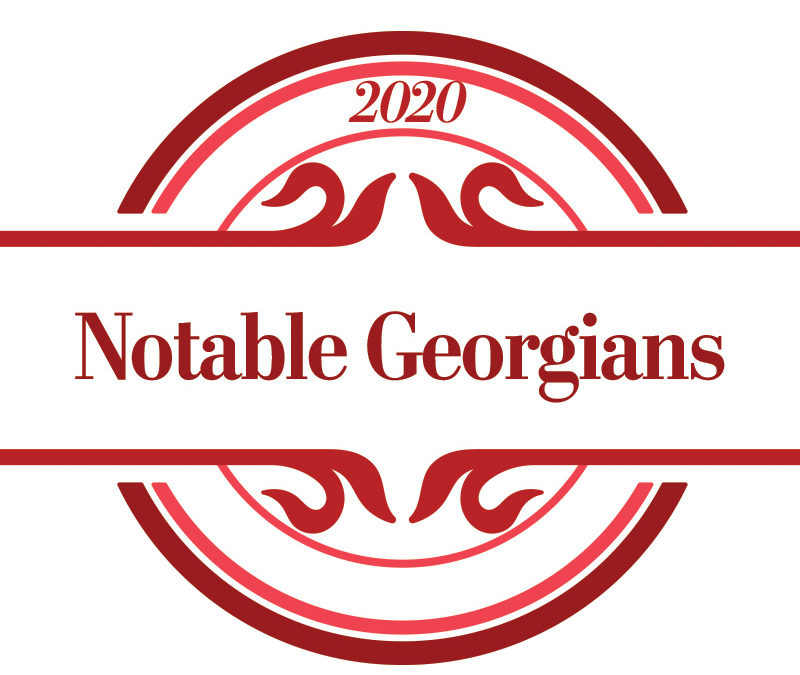 Yvonne Williams listed as most notable Chamber CEO in recent Georgia Trend magazine
Published in Georgia Trend magazine on Dec. 31, 2019 https://www.georgiatrend.com/2019/12/31/2020-notable-georgians/
Macon, GA – Yvonne Williams along with Chairman's Club member Bill Underwood and Ninfa Saunders were recognized by Georgia Trend Magazine as some of the most notable Georgia Trend features.
The magazine published its list of the top Georgians in its January edition, in which it also named Atlanta Mayor Keisha Lance Bottoms the 2020 Georgian of the Year. The annual list includes the 100 most influential Georgians and the 51 most notable Georgians. Williams has been recognized in numerous Georgia Trend editions of most "Influential Georgians" over her career.
"It's a remarkable assemblage of people who prepare, work hard and have contributed to making life better for Georgians," The magazine said in an explanation of the list. "You'll find CEO's, politicians, college presidents and economic development leaders, among others, who have challenged, inspired and spearheaded efforts to bring about positive change in virtually every corner of the Peach State."
Macon officials who were included in the 2020 "Influential Georgians" list include President/CEO of Navicent Health Ninfa Saunders and President of Mercer University William Underwood, both distinguished leaders in the Macon Bibb Region.
Meanwhile, President/CEO Yvonne Williams was one of three Chambers outside of Metro-Atlanta to be awarded the title most "Notable Georgians."
"I am honored to be recognized among so many wonderful leaders in Georgia and the recognition of my career service here in Macon Bibb. I especially congratulate Georgia Trend on its excellent coverage of successful leaders serving communities throughout our state," said Williams. "Senator Isakson is most deserving of the induction in Georgia Trend's 2020 Most Influential Hall of Fame. We are most grateful for his 2019 leadership in securing the Ocmulgee Mounds National Historical Park legislative designation for Ocmulgee National Monument."
Williams, an Atlanta native with strong ties to Macon, entered the Chamber profession in 1983 as the President/CEO of the Morgan County Chamber of Commerce in Madison, GA and served there for four years. Over the next 12 years, in a series of roles with increasing responsibility, she headed the Sumter, Hall and Cobb County Chambers, respectively. One of her signature professional accomplishments was serving as the President/CEO of the Perimeter Community Improvement Districts from 1999-2016. She was named President/CEO of the Greater Macon Chamber of Commerce in 2018.
Celebrating 25 years working in the Chamber profession, awarded recently by the Georgia Association of Chamber Executives leadership conference in November 2019, Williams has contributed much of her time to the betterment of Georgia communities. She will continue to challenge, inspire, and advocate for initiatives that will bring about positive change for Macon-Bibb and the State of Georgia.
About the Greater Macon Chamber of Commerce
Established in 1861, the Greater Macon Chamber of Commerce is the area's largest business service organization and primary advocate for the Macon Bibb business community. The Chamber supports the growth and development of business by offering networking and marketing opportunities, providing valuable benefits to its members, advocating for legislative issues that will promote a healthy business climate, and participating in economic development efforts for Macon-Bibb. www.maconchamber.com