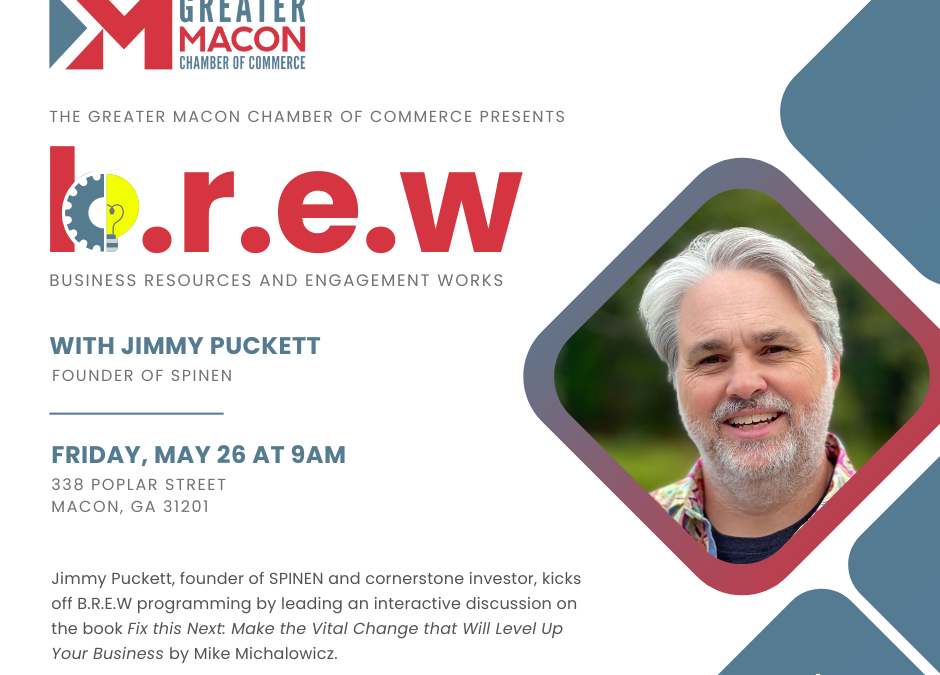 Introducing BREW
Introducing new Macon Chamber programming where ideas, connection and learning BREW. The Greater Macon Chamber is reserving Fridays for Investor-led programming, where we set aside time for continued learning and networking with your Chamber community. This is business resources and engagement programming, facilitated by Macon Chamber Investors, who lead local businesses and are experts in their fields. Expect mini mastermind sessions in various topics designed to inspire and accelerate your business.
Cornerstone Investor Jimmy Puckett, Founder of SPINEN, kicks off BREW on Friday, May 26, at 9 a.m. by leading an interactive discussion on the book Fix this Next: Make the Vital Change that Will Level Up Your Business by Mike Michalowicz.
Note: No need to read the book before the first session, as this will be a series of discussions starting with this one!
Register to attend BREW, which is at no-cost to our Chamber Investors and those seeking to learn more about what the Macon Chamber has to offer.