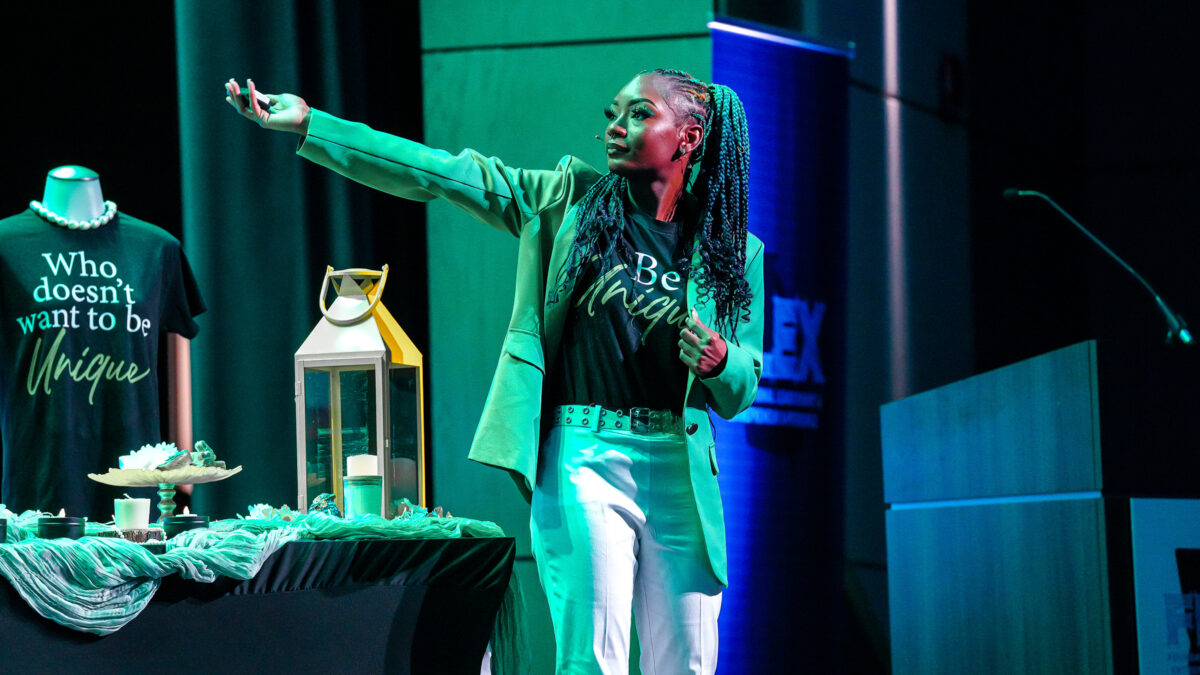 Bibb County Student Takes Second in State FLEX Program
VIP Academy and W.S. Hutchings College and Career Academy senior and student entrepreneur Mykayla Whitehead earned second place and $5,000 in the Georgia Foundational Leadership and Entrepreneurship Experience (FLEX) Competition with her self-care business, Brittinique – Be Unique, on Thursday, April 13, 2023. The entrepreneur advanced to the state competition after winning the Bibb County FLEX Competition last month.
This is the first year the Bibb County School District and the Greater Macon Chamber of Commerce were selected to participate in the 2022-23 Georgia FLEX competition.
The goal of Georgia FLEX is to create prosperity and revitalize rural entrepreneurial ecosystems by educating students about the rewards, sacrifices and processes involved in establishing a small business. Throughout the yearlong competition process, a combination of educational guidance, wisdom from mentors and incentives inspires students to launch their successful small businesses, eventually leading to a more vibrant, robust local economy. The Bibb County FLEX program is supported by the Griffith Foundation and the Macon-Bibb County Industrial Authority.
Mykayla pitched her business model and proposal before a panel of state judges in Fitzgerald, Ga. As runner-up, Mykayla received $5,000 in seed money for her business, and scholarships to Abraham Baldwin Agricultural College (ABAC) and Wiregrass Technical College. She also won $5,000 in seed money for her business as the Bibb County FLEX Competition winner.
Brittinique – Be Unique's mission is to distribute organic beauty products and candles for all. The business helps enhance customers' beauty and mental state with natural and soothing products, according to its Facebook page, https://www.facebook.com/brittiniqueUnique.
Last fall, interested students attended information sessions about the Bibb County FLEX Program. Based on written business proposals, ten student businesses were selected by a panel of judges to advance to the next round of competition and mentorship. The top ten participated in a pop-up shop event at 7th Street Salvage in February, allowing potential customers to learn about their businesses and shop on-site. The next round of student presentations took place in early March, with three student-owned businesses advancing to the final round of the competition. The final round of competition, on March 15, included "Shark Tank" style presentations before a panel of judges and audience. The winning student-owned business received $5,000 in startup funds from the Griffith Foundation and advanced to the Georgia FLEX Competition.