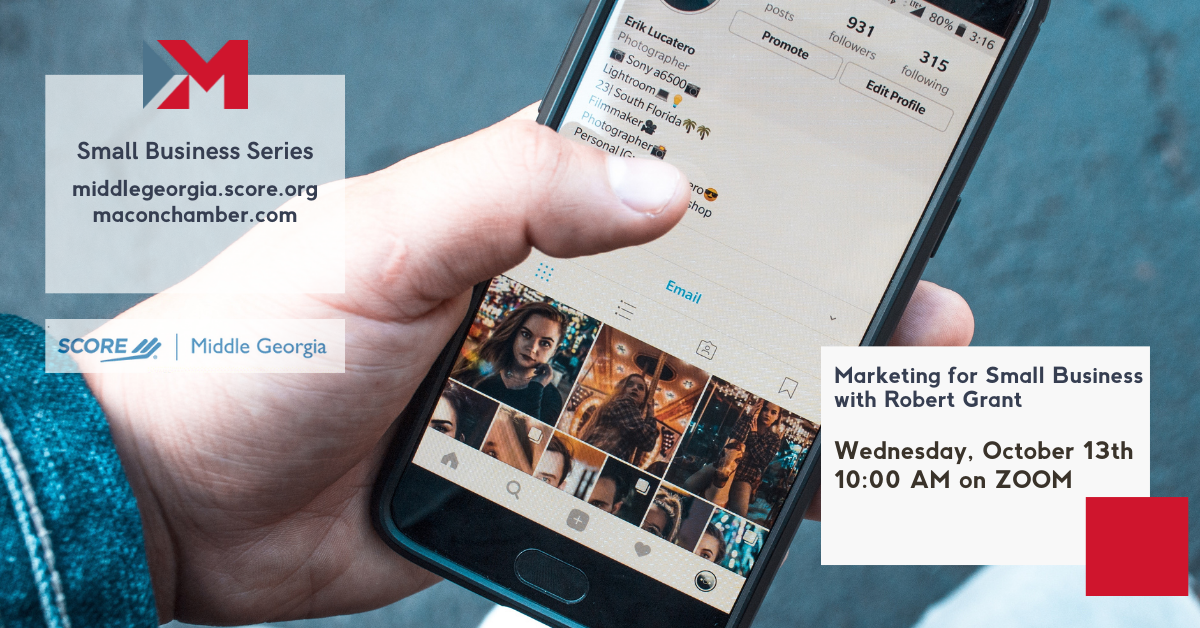 SCORE SBS Webinar: Marketing with Robert Grant
SCORE Middle Georgia & the Greater Macon Chamber of Commerce bring you another installment in our small business series. October's webinar features SparkMacon director Robert Grant, who will cover best practices in digital marketing. This signature program series is part of a joint effort to educate, inform and encourage small business owners through free live webinars which include personal Q&A with regional experts.
To view the recording of this webinar, click here.