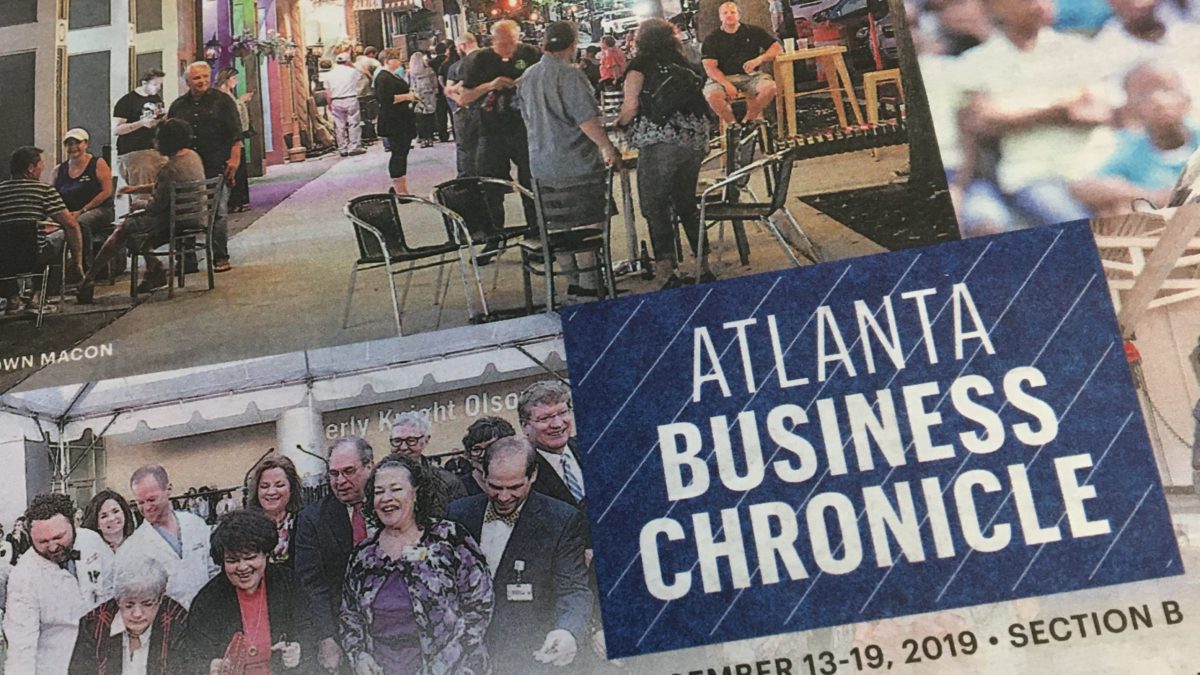 Viewpoint: Macon Chamber at forefront of new initiatives
Published in the Atlanta Business Chronicle on Dec 14, 2019, 10:00 am EST.
https://www.bizjournals.com/atlanta/news/2019/12/14/macon-chamber-at-forefront-of-new-initiatives.html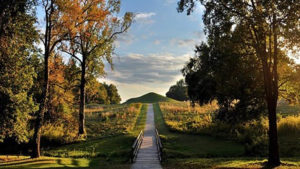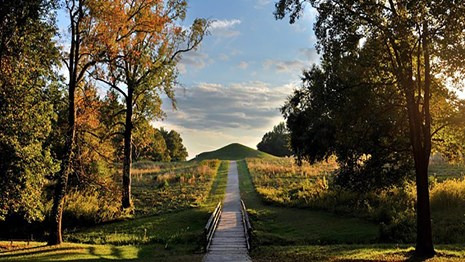 On March 21, the Greater Macon Chamber of Commerce joined U.S. Senator Johnny Isakson and U.S. Rep. Sanford Bishop in celebrating the new Ocmulgee Mounds National Historical Park. The Macon Chamber played a major role in working with these elected officials as well as U.S. Rep. Austin Scott to accomplish passage of the Natural Resources Management Act, which included Ocmulgee's new designation and expansion of boundaries from 700 acres to approximately 2,800. This increased national attention, and brings significant cultural and economic benefits to Macon. The park is expecting a six-fold increase in visitation within 15 years and $206.7 million additional annual economic activity.
Proactive advocacy on local, state and national issues and legislation important to the future success of our community will continue to be a priority for the chamber as it moves forward as a "change agent" for Macon-Bibb County.
At the state level, the chamber is developing a public policy strategy to ensure Macon is part of task force approaches to statewide resource planning, such as logistics and transportation. We want our voices heard. Macon's geographic location in the center of Georgia at the intersection of two major interstates and with one of the largest rail yards in the Southeast puts the city in a prime position to benefit from the deepening of the Port of Savannah and the future growth in transportation and logistics.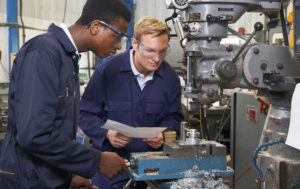 Another major focus of the Macon Chamber is the "Macon Works" component of our strategic plan. A few months ago, the chamber hosted "Engage: A Collaborative Talent Conversation" to share ideas with various workforce development partners. Jamie Jordan, director of programs and business services for the Office of Workforce Development at the Technical College Systems of Georgia, was the keynote speaker. Through events such as this, we can explore new ways to encourage talent development and implement creative workforce solutions that will keep our community vibrant for generations.
Looking ahead, businesses will need more skills including digital knowledge, leadership capabilities, creativity, entrepreneurship and complex problem solving. Through the Macon Chamber, the business community is working with the Bibb County School District to help ensure that graduates are college- or career-ready and will have the education and skills that are needed by both existing and emerging businesses in our area. We are encouraging more businesses to mentor students through internships and apprenticeships, and we are looking at innovative ways to bring more technology into our local public schools to develop workforce skills that will be required in the future.
We are working with the Bibb County school district to help launch an exciting new project in January that we think will be a turning point for students and businesses in Macon-Bibb County. The school district's Career, Technical and Agricultural Education Department will roll out the first comprehensive college and career guide in the state for high school students and their parents. It will be distributed to the more than 2,000 ninth-grade students in Bibb County public schools. The guide is designed to help students and their parents understand the pathways to various careers so they can make good decisions about courses to take in high school and take advantage of higher educational opportunities, such as dual enrollment at Central Georgia Technical College while in high school. With many students lacking exposure to the types of career options available locally, the guide will inform students about the salaries of high-demand jobs, where the jobs are and the educational requirements and certifications needed to obtain them.
The excitement is everywhere in Macon today, from the continued revitalization of downtown to the new momentum in our local school system. The Macon Chamber plans to be at the table as a catalytic leader helping drive improvements, development and connections that will accomplish the long-term vision of our community as a vibrant, desirable place to live and prosper.