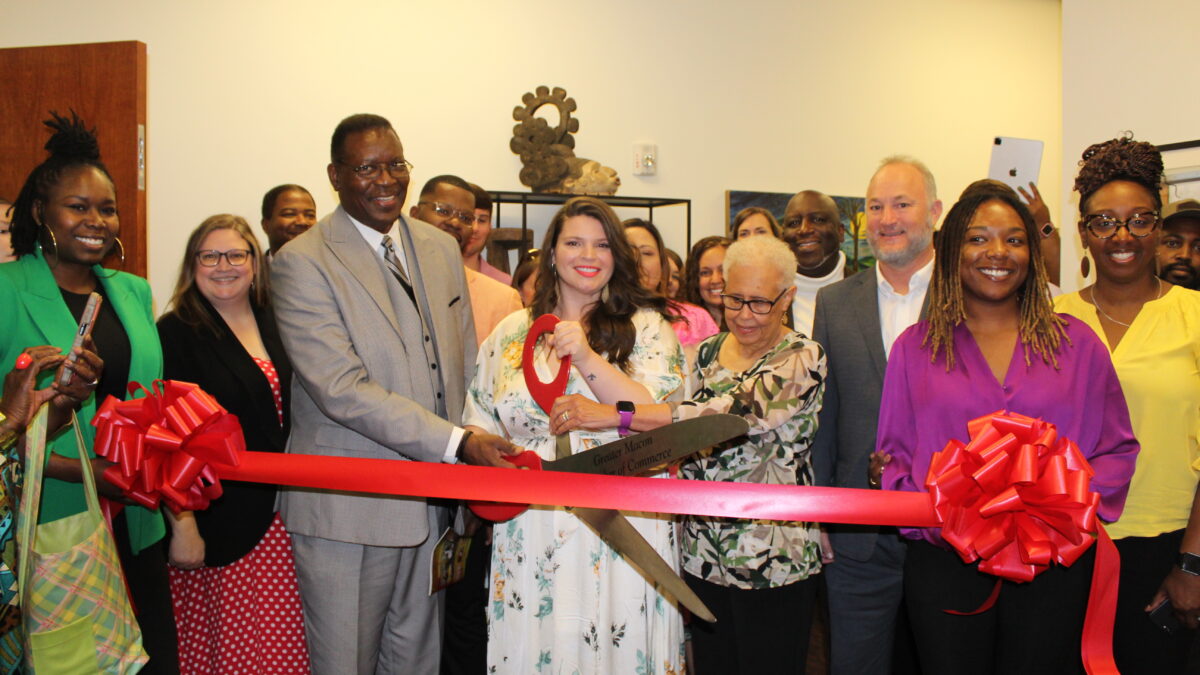 Leadership Macon Class of 2022 and Tubman Museum Held Ribbon Cutting for Updated Reading Rooms for Adult and Child Visitors
The Greater Macon Chamber of Commerce's Leadership Macon Class of 2022 and the Tubman African American Museum held a ribbon cutting for the updated Wimberly Institute Reading and Resource Rooms comprised of an adult reading lounge and new children's reading room to the public on Thursday, May 25.
The Tubman African American Museum is the largest facility of its kind in the southeast dedicated to educating people about the art, history and culture of African Americans.
Two adjacent rooms, located directly off the second-floor Tyler Perry exhibit, now offer children and adults visiting the museum a designated space to enjoy books from the museum's library. The adult resource lounge offers a relaxed seating environment to review the museum's many historical, rare and otherwise significant texts.
A children's room offers enough space for a school classroom to visit and includes child-appropriate furniture and open floor space for standing-room functions along with artwork on exhibit created by local students from Middle Georgia alongside notable and historical artists.
As part of the more than $17,000 project, the Leadership Macon Class of 2022 supplied additional books, particularly children's books, to help fill the museum library's shelves. Funds also went to repainting, the installation of new floating shelf units, and furniture.
"Thanks to the Leadership Macon Class of 2022 for choosing the Tubman Museum's reading rooms as their class project. Countless visitors will use these reading rooms to learn more about African American art, history and culture," said Harold Young, the museum's executive director.
While books cannot be checked out, the reading rooms are available for use during museum's regular visiting hours.
Since 1979, Leadership Macon has assembled cohorts of rising local leaders to learn more about the community's successes and challenges, hearing directly from leaders and groups making a difference. As part of the year-long curriculum, students select a class project to benefit the community.
"This project is a culmination of work by a class which began as a group of rising leaders with a variety of backgrounds, but who've become close through shared learning and sweat equity in completing this project," said class member Peyton Jeter. "Thanks to all the members of the Best Class Ever Class of 2022, and to the many donors who helped make this dream a reality."
The project was funded completely by donation, including generous gifts from Atrium Health Navicent, Colony Bank, Community Foundation of Central Georgia, Piedmont Construction Group and Sheridan Construction.
"Thanks to all the donors, the Leadership Macon Class of 2022 and our community partners who help us continue to offer this amazing program each year," said Lynn Farmer, Greater Macon Chamber of Commerce chief people officer and director of Leadership Macon.