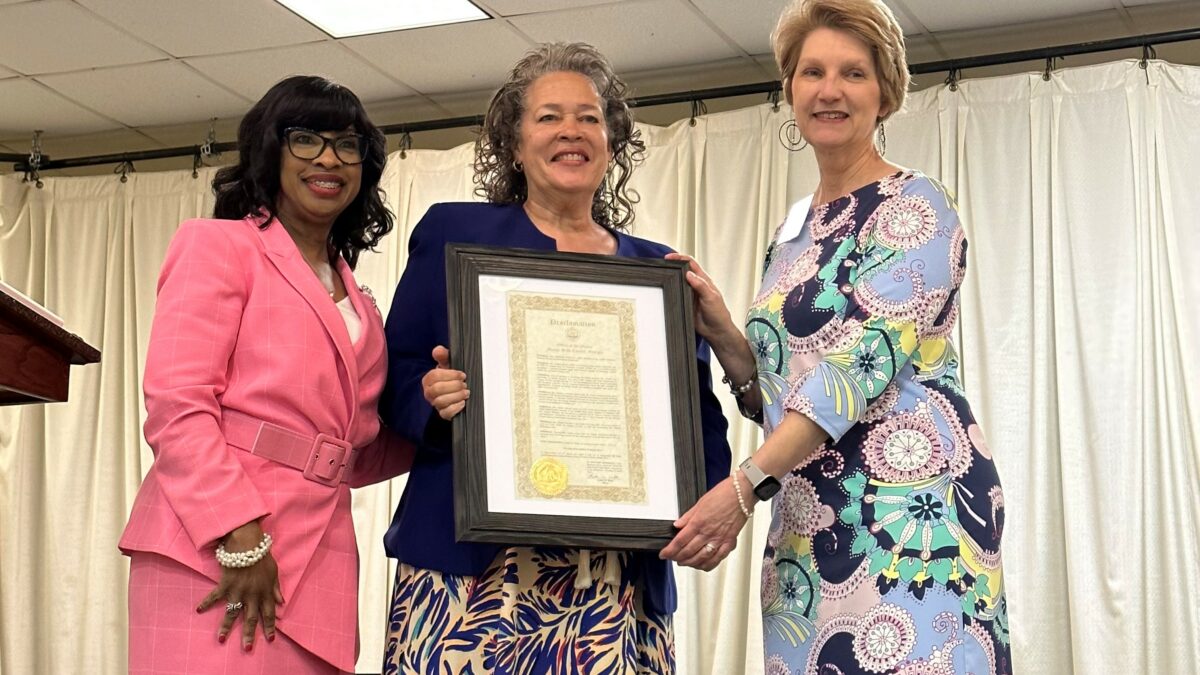 Past Chamber Board Chair, Starr Purdue, Announced as CWN's 2023 Women of Achievement Recipient
As part of Women's History Month, Career Women's Network (CWN) honors women by recognizing a woman or women for their achievements and contributions to the advancement of women, their communities, and their professions. On March 7th, CWN Hosted the 2023 Woman of Achievement Award Luncheon to honor Starr Purdue with their prestigious Women of Achievement Award.
Starr H. Purdue is a funeral director and President/Co-owner of Hutchings Funeral Home, Inc. in Macon, Georgia. Prior to returning to the family business, she was Manager of Trust Investments for Florida Power Corporation and its parent company, Florida Progress Corporation. Her responsibilities at Florida Power included oversight of approximately $1 billion in defined benefit and defined contribution plan assets and other trust funds. Prior to joining Florida Power Corporation, Mrs. Purdue was Controller for BiRite Company. Inc. and a senior auditor with Price Waterhouse in Tampa, Florida. Mrs. Purdue earned a BBA in Accounting from Stetson University and an MBA in Finance from the University of South Florida. She is a certified public accountant, and a licensed insurance agent. Mrs. Purdue is currently the Board Chair for Atrium Health Navicent and is a member of the board of directors of the Charlotte-Mecklenburg Hospital Authority (Atrium Health) in Charlotte, North Carolina. She is also a board member and chair of the Development Authority of Bibb County, a board member of the Greater Macon Area Chamber of Commerce and a board member of the Tubman Museum. She has served as treasurer for the National Funeral Directors and Morticians Association, Inc. since 2007 and is also state treasurer for the Georgia Funeral Service Practitioners Association, Inc. Mrs. Purdue resides in Macon with her husband, David P. Purdue and their two children, Tamara and Cameron.