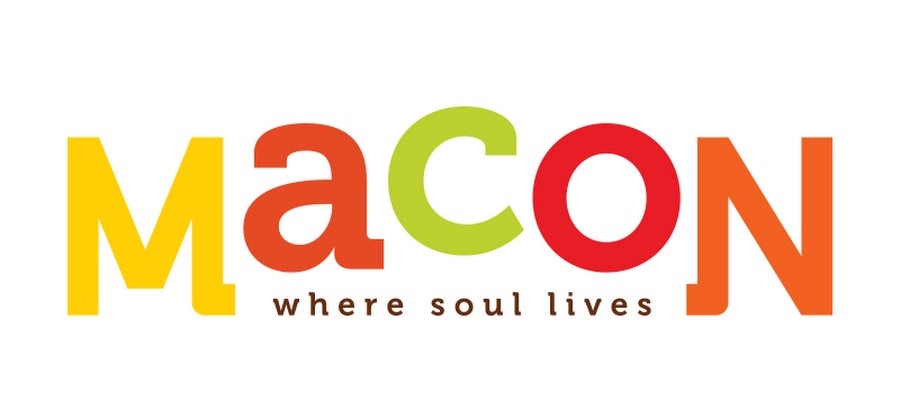 Visit Macon Highlights Tourism Growth in Annual Meeting; 2022 Tourism Award Recipients Announced
Lisa Lemon, Executive Director of the Ocmulgee Mounds Association; Porsha Beasley, Front Desk Manager of Tru by Hilton Macon North; and Kaitlyn Kressin, owner of Ocmulgee Brewpub, Fall Line Brewery and Just Tap'd are announced as the 2022 recipients of the Visit Macon "Tourism Awards" of Macon, Georgia.
The 40th anniversary Annual Celebration & Awards Ceremony took place on Wednesday, November 9th at the Hargray Capitol Theatre in Downtown Macon.
"In recognition of our 40th anniversary, we wanted to make this year's annual meeting more of a celebration," Aaron Buzza, Senior Vice President & Chief Operating Officer of Visit Macon explains. "It's always great fun to bring our partners together and recognize some amazing people who make the hospitality industry stronger and are true ambassadors of Macon's tourism community."
Last year, our tourism industry saw a significant recovery from the pandemic including:
More than 4,600 jobs in Macon-Bibb County supported by tourism
Visitors spent nearly $369 million in direct spending, which was a 26.3% increase over 2020
Visitors contributed more than $31 million in state and local taxes
Every household in Macon-Bibb County saved $537.80 in local property taxes because of visitor spending
"So how does this happen?" quips Gary Wheat, President and CEO of Visit Macon. "Our partnerships in PR to draw recent articles in publications such as the Atlantic Journal Constitution, Axios, Men's Journal, Fodors, Travel+Leisure, multiple times in Forbes, Southern Living and Garden & Gun, plus being recently named one of Frommer's "Best Places to Go in 2023!"
"Our efforts in sales and leisure also include a partnership with the Huddle Up Group to analyze the sports market and the addition of a Sports Development Manager to our staff, continued partnerships with GHSA and Macon Area Tennis Association," added Wheat.
The three awards honoring these leaders in tourism advocacy include the Otis Hughes Tourism Spirit Award, the B.J. Cain Top-of-the-Line Award and – the newest addition to the distinctions – the Steven Fulbright Soul of Macon Award.
The Otis Hughes Tourism Spirit Award is named in honor of former longtime member and Chairman of the Visit Macon Board of Directors, Otis Hughes, who worked tirelessly to develop and promote tourism initiatives and exemplified the spirit of tourism through volunteer work and dedication to the industry.
The winner of this year's Otis Hughes Tourism Spirit award is Lisa Lemon, Executive Director of the Ocmulgee Mounds Association. Lisa has contributed significantly to the Macon tourism industry and has given unending time, talent and skills to support Macon's tourism growth with her work guiding the non-profit organization dedicated to supporting cultural, interpretive and educational programming, events and exhibits. She describes herself as an "Ocmulgee nerd" and leads a group whose primary task is planning and running the Ocmulgee Indigenous Celebration. But the support runs deeper – there is a unique partnership between the Park Service and its official nonprofit partner. The Association runs the gift shop, they provide a welcoming atmosphere that our visitors know and love.
Lisa has been extremely active in promoting the Park's expansion and also traveled with the Macon delegation to Oklahoma this past June. She has been involved with initiatives to remove invasive species to make room for native Rivercane at the site and a project to provide Muscogee youth an opportunity to reconnect with their ancestral homeland. The unique partnership between the Park and its official nonprofit partner makes the case for expansion and the National Park designation status even stronger. Her role in the Association infuses and expands the energy and passion the community shares with visitors who are coming to the Park.
The B. J. Cain Top of the Line Award is named in honor of BJ Cain, former I-75 Visitor Information Center Manager of the Macon CVB who made significant contributions to the Macon and Georgia tourism community for 20 years and was well-respected by all who knew her.
This award is presented to a person who works directly with visitors at an attraction, restaurant, or hotel and goes above and beyond the call of duty to provide an exemplary experience for visitors. The winner of this year's award is Porsha Beasley, a front desk agent at the Tru by Hilton Macon North.
Porsha has been with the property since it opened in June of 2021. She was recognized by multiple people within the organization as demonstrating the warmth and light of hospitality every single day. Her infectious smile lights up every room. Porsha makes an effort to personalize every guest's own experience and learns everyone's name and story during their stay. Her care for customers shone brightly when she learned a family's son had a terminal illness and they'd be returning to the Tru in a few months on their way to Disney as part of a Make-a-Wish trip. Porsha figured out where they would stay next and coordinated an effort to decorate their room there.
In the nominations we received, guest comments were included, like this one from Evelyn: "Porsha's interaction with my daughter was everything. She engaged with her, showed her the play area and made the family feel welcomed." Another guest, David shares, "I travel fairly often and Porsha was absolutely the most pleasant employee I've ever met at a hotel. She was so courteous and patient to help me with the hotel app. My technology skills are stuck in the 1950s and she showed me what to do. She went out of her way to make us feel welcome. She is a fine representative of your hotel and deserves to be commended."
The Steven Fulbright Soul of Macon Award is a newly dedicated distinction in honor of Steven Fulbright, a beloved member of the Visit Macon team that passed away in September of this year. The phrase "where soul lives" is part of the Visit Macon brand and Steven was a huge part of the soul of Visit Macon, and Macon as a community. The recipient of this inaugural distinction is Kaitlyn Kressin, owner of Ocmulgee Brewpub, Fall Line Brewery and Just Tap'd.
Kaitlyn has been an exemplary partner of Visit Macon and an energetic supporter of Macon, specifically, downtown Macon. Rarely seen without a smile on her face, her businesses have grown tremendously over the last several years, and her community involvement has ranged from being a board member of Loaves and Fishes to the Magnolia Soap Box Derby to Main Street Macon and Bragg Jam.
Kaitlyn is a Maconite who attended Mercer University and her involvement and investment in her own hometown has created a powerful community pride and passion that has translated into new growth for Macon's economy. When she was recognized with a 5 under 40 award, she spoke of the honor it is to have visitors come from all over the world to visit her community. She noted our out-of-town travelers could choose anywhere else in the world and everyone should take the opportunity to turn a one-time visitor into a lifelong believer in Macon.
For more information about Visit Macon, please visit http://www.visitmacon.org.