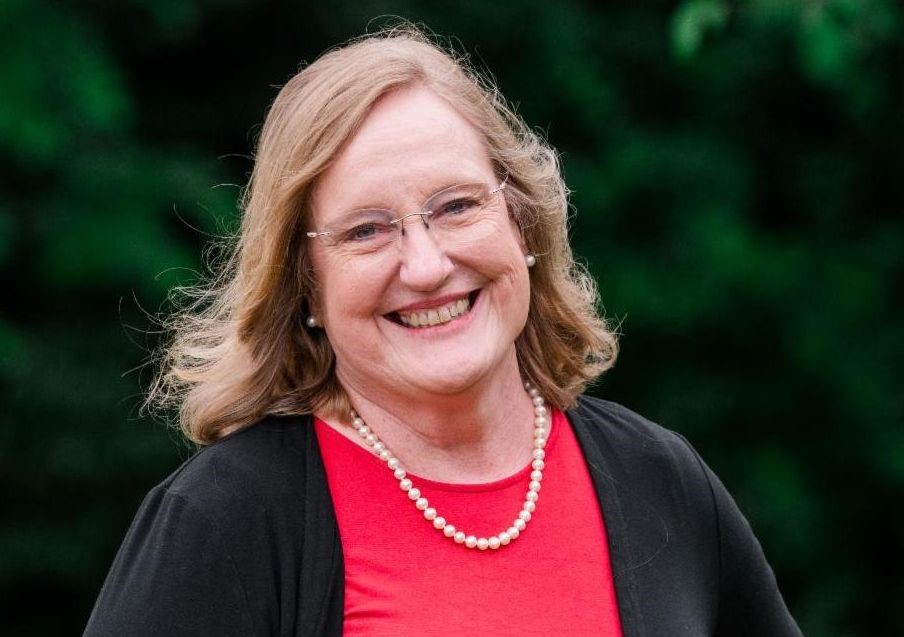 Lynn Farmer Selected for U.S. Chamber Foundation Education and Workforce Fellowship Program
Fellowship Provides State and Local Business Leaders with Opportunities to Engage Nationally
on Critical Education and Workforce Issues
WASHINGTON, D.C. – The U.S. Chamber of Commerce Foundation today announced Lynn Farmer, Director of Workforce Development and Talent Retention of the Greater Macon Chamber of Commerce was selected to participate in the fifth cohort of its premiere business leadership program. The Business Leads Fellowship Program trains and equips leaders from state and local chambers of commerce, economic development agencies, and trade associations with resources, access to experts, and a network of peers to build their capacity to address the most pressing education and workforce challenges.
Farmer "welcomes this exciting opportunity to collaborate with other professionals who also face the challenges of educating, recruiting and retaining professional talent.  It is my honor to be selected as a national business leads fellow."
Yvonne Williams, President and CEO of the Greater Macon Chamber of Commerce states, "Lynn's active engagement with distinguished peers across the United States will offer insight and access to important conversations that will impact and improve the methods and mindset of workforce efforts. Lynn's exceptional skill set has supported the Greater Macon Chamber's Leadership Macon program for over 18 years. Her past service as a teacher and a Bibb County Board of Education member give Lynn a unique perspective from both sides of the table in the K-12 education community. Currently, Lynn is leading a pioneer effort to link educators and industry in the public, private, and non-profit worlds to help students and prospective employees achieve career goals while filling critical in-demand positions."
"We created the Business Leads Fellowship Program in response to the needs of our state and local chamber partners," says Cheryl Oldham, Senior Vice President of the Center for Education and Workforce. "They, better than anyone, see the critical link between education and economic development, and we are glad to be able to support them as they take on this critical leadership role in their community."
Following a competitive application and selection process, Farmer was selected along with 34 other state and local chamber executives and association leaders to participate in the fifth class of this program. The yearlong virtual program, which concludes with an in-person meeting in June 2022, will cover the entire talent pipeline, including early childhood education, K-12, higher education, and workforce development.
Upon completion, Business Leads Fellows will join the U.S. Chamber of Commerce Foundation's dedicated network of 200 chambers of commerce and statewide associations from around the nation who regularly engage on education and workforce initiatives.
For more information on the Business Leads Fellowship Program, visit the program's website.