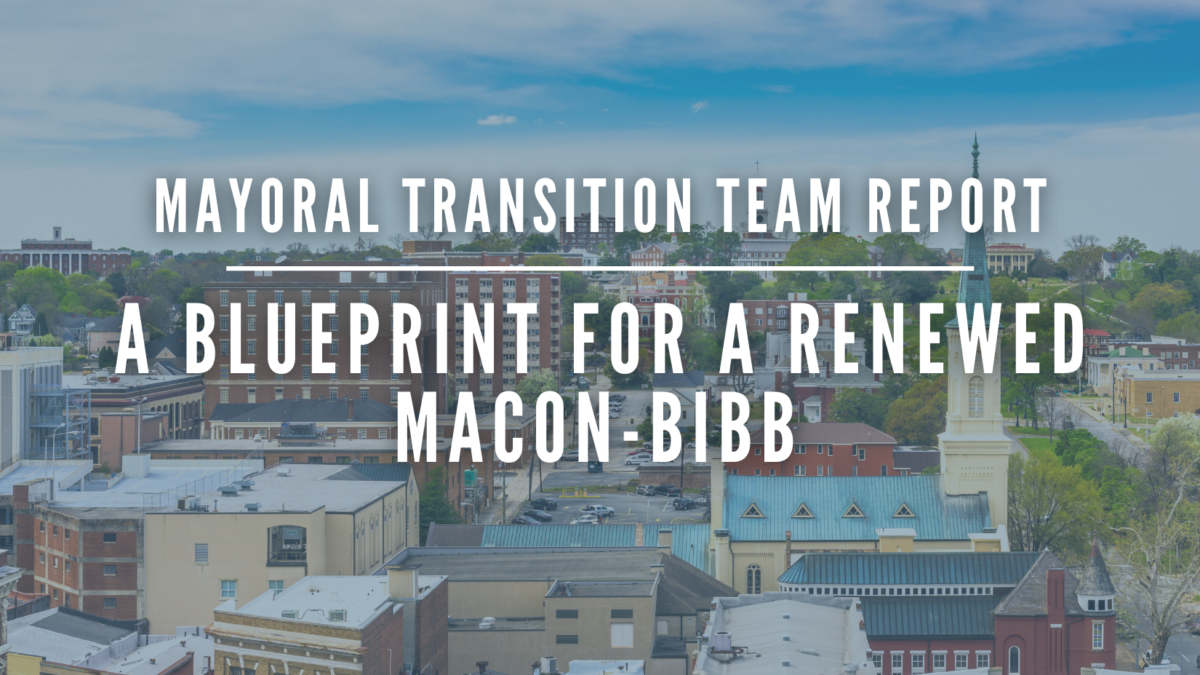 Mayoral Transition Team Report 2020
Friday morning, December 18, Mayor-elect Lester Miller and the Macon-Bibb Forward Mayoral Transition Team presented their report, A Blueprint for a Renewed Macon-Bibb County. The Blueprint focuses on five key areas: Education and Workforce Development, Economic Development, Public Safety, Tourism and Recreation, and Equity, Diversity and Inclusion.
"As the first new mayor in 13 years, I spent the last two years talking with citizens and visiting every part of Macon-Bibb County. I've heard your concerns, your suggestions and your hopes for our community. Now, it is time to translate these conversations into action," Miller said. "This process has proven that the people of Macon-Bibb County are able to put aside differences, overcome adversity and join together to plan for
our shared future."
The Blueprint is the result of a three-month strategic discussion between 31 community and civic leaders, research on several existing community plans, and community-focused input from more than 2,000 Macon-Bibb residents. The transition team encouraged public engagement through community-based meetings, an online survey, several "on the table" discussions, and social media outreach.
"I have always believed that Macon is the best place, with the best people on earth," Miller said, "And I know that as we work together, our best days are in front of us, not behind us."
Learn more at www.MaconBibbForward.com.
Read the Report: https://maconbibbforward.com/final-report/