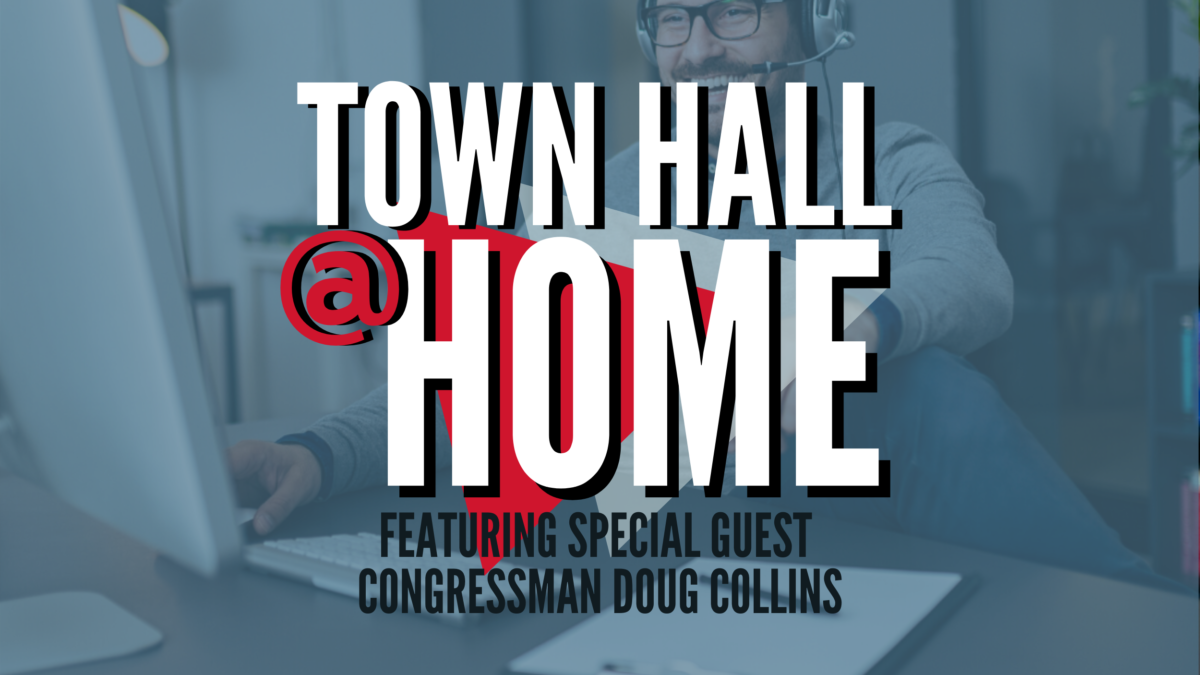 Covid-19 Update from Congressman Doug Collins
Friday Town Hall Forums were designed to be a platform where we connect local, state and federal leaders with our community members. With the future of big events and handshakes still uncertain, our usual events where elected officials would be present are on hold. We got creative. With a virtual platform we have the capacity to speak to a number of leaders and get your questions and concerns addressed in a timely manner. 
Congressman Doug Collins gives an update from Congress about Covid-19 and its impacts on small businesses in Georgia. This virtual event was sponsored by Robins Air Force Base 21st Century Partnership.