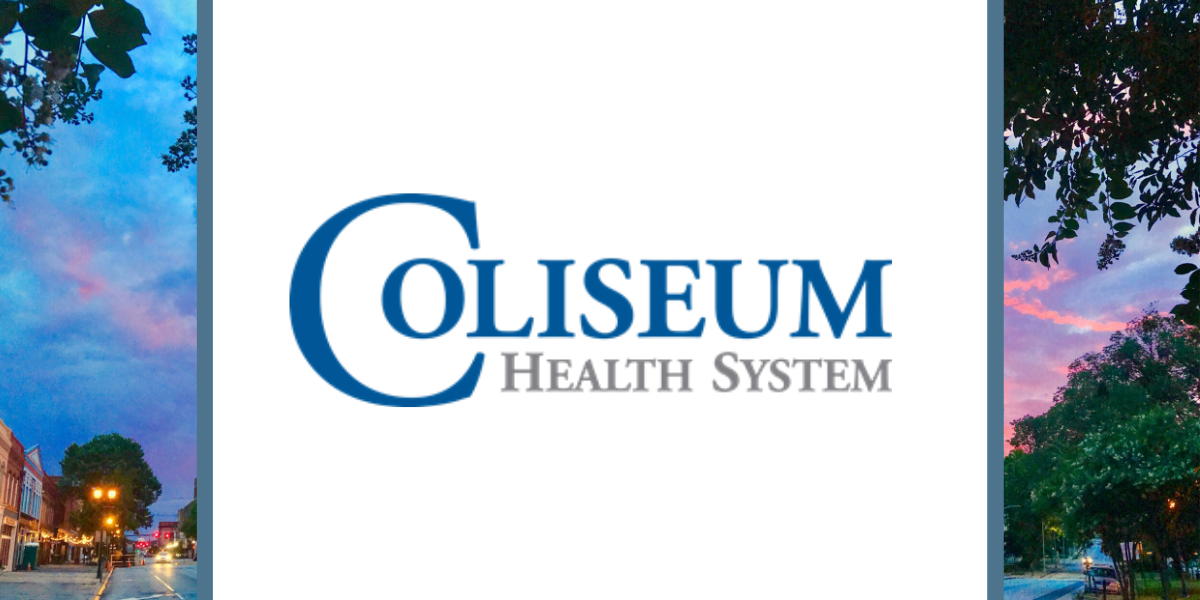 COLISEUM HEALTH SYSTEM NAMES NEW STROKE COORDINATOR
(Macon, GA) – Coliseum Health System recently named Shannon Milanek, BSN, RN, as the stroke program coordinator for Coliseum Medical Centers and Coliseum Northside Hospital. In this role, she will be responsible for planning, implementing and coordinating services associated with stroke care for the two hospitals. She will collect and analyze data about patient outcomes and ensure Coliseum Health System continues to provide the most efficient quality care for stroke patients.
Coliseum Health System is well-known in the medical community for their response to stroke patients, delivering life-saving care when minutes matter the most. Coliseum Medical Centers and Coliseum Northside Hospital are both certified by The Joint Commission as Primary Stroke Centers. This year, both hospitals were presented Awards of Excellence at the Georgia Stroke Conference for their response times.  They were the only two middle Georgia hospitals to receive awards at the conference.
Milanek said, "My new role as stroke coordinator will include all my favorite aspects of being nurse: education, teamwork and patient advocacy.  I plan to continue growing our stroke program and build on our current achievements to move us to the next level."
Milanek graduated from Middle Georgia College & State University in 2009.  She has nursing experience in the emergency department, hospice and case management. She and husband live in Warner Robins and have a 15 year old son.  In their spare time, they like to watch their son's high school wrestling team and spend time traveling together as a family.
About Coliseum Health System
Owned by HCA Healthcare (HCA), Coliseum Health System is comprised of Coliseum Medical Centers and Coliseum Northside Hospital, two medical/surgical campuses with a total of 413 beds. The hospitals feature an expansive range of state-of-the-art services designed to meet the comprehensive medical needs of central Georgia. Both facilities include a 24-hour emergency room, inpatient and outpatient surgery options, rehabilitation programs, and diagnostic services. In addition, Coliseum Health System's breadth of care options includes specialty facilities such as the Coliseum Heart Institute, an advanced cardiac center offering all services from non-invasive cardiology to open heart surgery, Coliseum Primary Stroke Center, Coliseum Orthopaedic & Spine Institute, Coliseum Cancer Institute, Coliseum Robotic Institute, Georgia Bariatric Center, Coliseum Rehabilitation Center, and the Family Ties Birthing Center, which includes a level III neonatal nursery. Additionally, the Coliseum Center for Behavioral Health, located at Coliseum Medical Centers, provides treatment to adults with psychiatric and addiction issues through inpatient and outpatient programs, as well as, a specialty program for senior adults. For more information about Coliseum Health System, visit:  http://coliseumhealthsystem.com